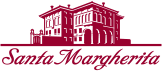 Jungle Bougie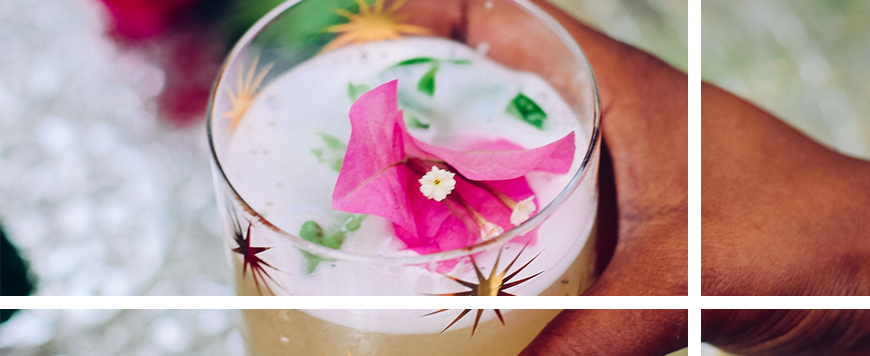 Ingredients
½ oz basil syrup

1 ½ oz vodka

2 oz honey dew melon juice

Santa Margherita Prosecco Superiore

1 cup sugar

1 cup water

1 bunch of basil

Bougainvillea petals
Directions
Bring water to boil.
Stir in sugar until dissolved (it takes a few minutes for the sugar to dilute).
Pour over basil into a separate container and let sit for at least an hour.
Strain and bottle syrup.
Add syrup, vodka, juice and ice to shaker.
Pour into glass, top with Santa Margherita Prosecco Superiore and garnish with basil leaves and bougainvillea petals.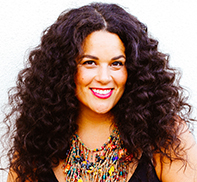 Justina Blakeney
Justina Blakeney is a designer and artist, and author of The New York Times best-selling book The New Bohemians. With a passion for color, pattern and plants, Justina and her design blog, the Jungalow®, have quickly become the go-to sources for bohemian design inspiration. For Justina, decorating is about feeling free, having fun and getting a little bit wild.
Other Recipes You Might Like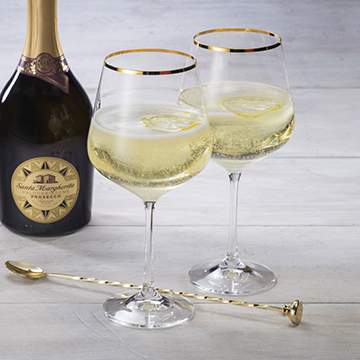 St. Germain Prosecco
See Recipe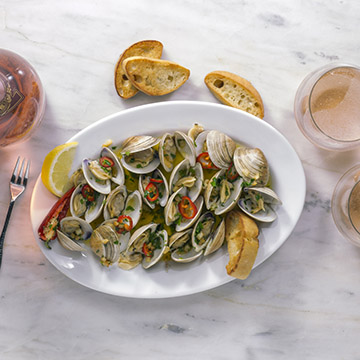 Butter & Garlic Clams
See Recipe
Charcuterie Board
See Recipe