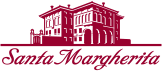 Jungle Ice Bucket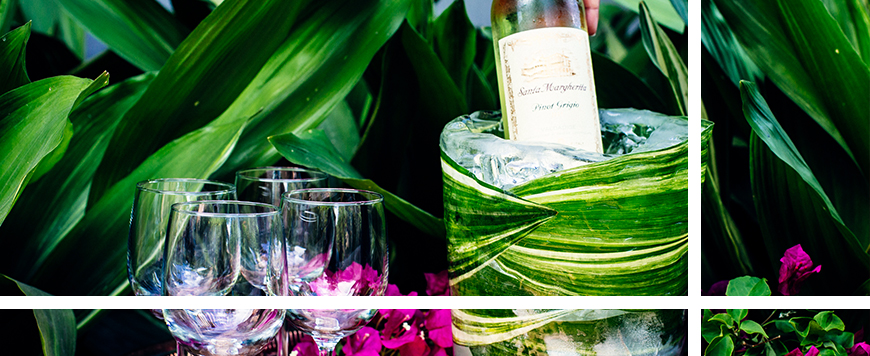 Ingredients
1 8 qt circular bucket (such as Cambro brand)

1 4 qt circular bucket ​ (alternatively you could use a large water bottle, as long as wine bottle could fit inside)

Flowers or leaves. Save some extra for styling around your mold

A few heavy rocks or stones
Directions
Fill ​the 8 qt bucket with​ 1 inch of water. Freeze for about 4 hours or until first layer is frozen.
Fill​ smaller bucket​ or bottle with rocks ​and place inside ​the larger bucket. ​The rocks will keep it from floating as you fill the rest of the water.
Fill the ice bucket up with water. Add flowers​/leaves​ to water. Freeze overnight.
Take​ ​out of​ the​ freezer. Run warm water around outside of ​the larger bucket ​and inside the smaller bucket to slide your ice mold out.
Before setting it on a plate on your table, place a napkin or cork coaster underneath the bucket to keep it from sliding around.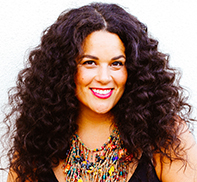 Justina Blakeney
Justina Blakeney is a designer and artist, and author of The New York Times best-selling book The New Bohemians. With a passion for color, pattern and plants, Justina and her design blog, the Jungalow®, have quickly become the go-to sources for bohemian design inspiration. For Justina, decorating is about feeling free, having fun and getting a little bit wild.