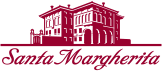 Pear, Parmesan and Honey Crostini

Ingredients
9 slices of French baguette

9 slices of fresh Parmesan cheese

2 pears, sliced thin

3 tbsps walnut pieces

Approx. 2 tbsps honey drizzle
Directions
Preheat oven to 350°.
Top crostini with Parmesan cheese slices*; place on a baking sheet and bake in the oven for approximately 10 minutes.
While crostini is in the oven, slice pears and crush walnuts into smaller pieces.
Once cheese has melted, remove crostini from the oven and quickly top with 2 pear slices and walnuts.
Drizzle with honey and serve.
Other Recipes You Might Like