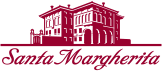 Salmon and Cream Cheese Cucumber Bites

Ingredients
2 cucumbers, peeled (or unpeeled)

1 lb smoked salmon, cut into bite sized pieces

8 oz package cream cheese, softened

3 tbsp fresh dill, chopped

1 tbsp fresh chives, finely chopped

Capers (for garnish)

Toothpicks or tiny party forks
Directions
Slice cucumbers into 1" sections. Place in the refrigerator while preparing the cream cheese.
Place cream cheese, dill, and chives in a large bowl. Mix until well combined.
Spread 1 teaspoon of cream cheese on top each cucumber slice (more or less to taste), then top each slice with a bite-sized piece of smoked salmon. Insert a toothpick down the center to keep in place.
Top with capers. Best served immediately, or keep refrigerated.