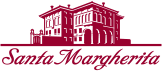 Coconut Macadamia Bites

Ingredients
3 cups shredded coconut

1 jar sweetened condensed milk

½ tsp. sea salt

½ c. macadamia nuts, chopped

⅓ c. dark chocolate chips
Directions
In a non-stick skillet over medium heat, cook the coconut and macadamia nuts for 5 minutes, or until the coconut is toasted. Add the sweetened condensed milk and salt to the pan and cook until the mixture forms into a loose ball (5-10 mins).
Roll heaping tablespoons of the mixture into balls and place on a baking sheet.
In a small microwave safe bowl, melt the chocolate in 15 second increments, stirring each time. Once the chocolate is smooth, drizzle the top of each coconut bite with a teaspoon of chocolate.
Cool and serve. Can be made a few days ahead and stored in a covered box.
Other Recipes You Might Like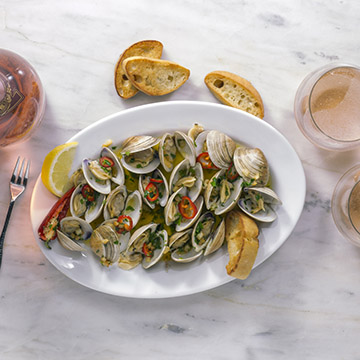 Butter & Garlic Clams
See Recipe
Quinoa Risotto with Goat Cheese and Bacon
See Recipe