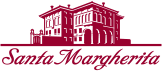 Honey Peach Tart with Goat Cheese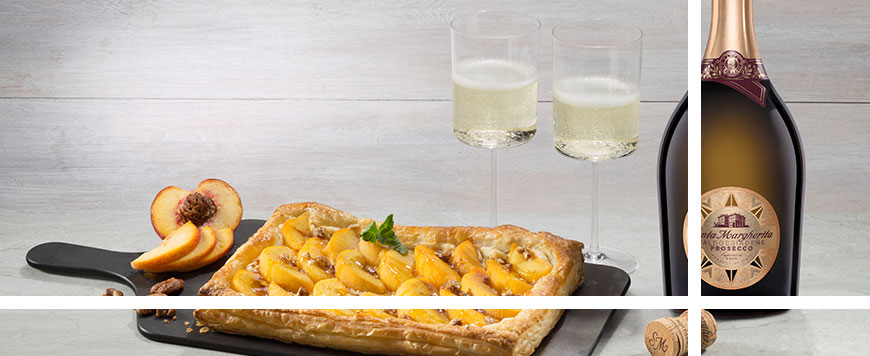 Ingredients
1 sheet frozen puff pastry, thawed

1 lb ripe, sweet peaches, (defrost if frozen) pitted and cut into ½" wedges

4 oz goat cheese, softened

¼ cup honey

¼ cup chopped sugared pecans

Freshly ground black pepper to taste
Directions
Preheat oven to 425o F.
Place pastry on lined baking sheet with parchment paper.
Prick the pastry all over with a fork. Spread goat cheese evenly leaving a ½" border.
Top with peaches.
Bake for 20 to 25 minutes, rotating the pan halfway through, or until the pastry is puffed and golden and the peaches are soft.
Drizzle with honey just before serving.
Other Recipes You Might Like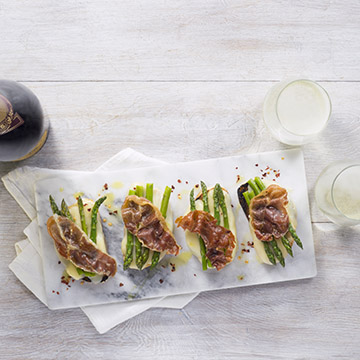 Crispy Prosciutto & Brie Grilled Cheese
See Recipe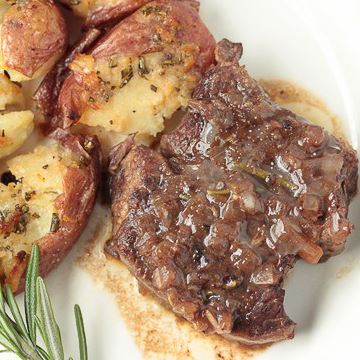 Chianti Braised Short Ribs
See Recipe
Quinoa Risotto with Goat Cheese and Bacon
See Recipe