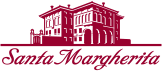 Basil Walnut Pesto Spaghetti with Grilled Shrimp
Try a quick and easy pesto from scratch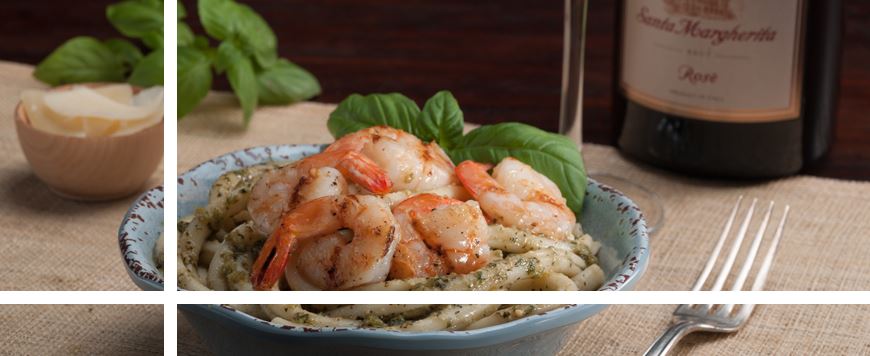 Ingredients
2 cups fresh basil

½ cup walnuts

½ cup parmesan cheese

3 garlic cloves

1 tsp red pepper flakes (optional)

Salt and pepper to taste

¼ - ½ cup olive oil

½ lb shrimp

1 lb spaghetti
Directions
For Pesto:
Add basil, walnuts, cheese, garlic and spices to food processor.
Blend until all ingredients are a fine texture. Slowly add olive oil, until desired consistency and thickness is reached.
For pasta:
Bring pot of salted water to a boil. Cook spaghetti until al dente.
Meanwhile, coat shrimp with olive oil and season with salt and pepper. Cook on grill or grill pan over medium heat 2 - 3 minutes each side, until cooked through.
Drain pasta and mix together with pesto. Top with grilled shrimp.
Other Recipes You Might Like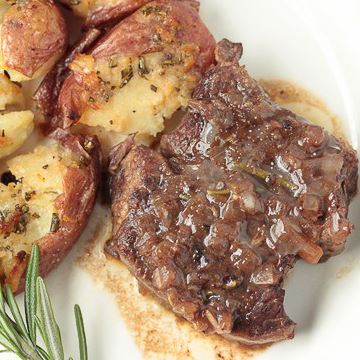 Chianti Braised Short Ribs
See Recipe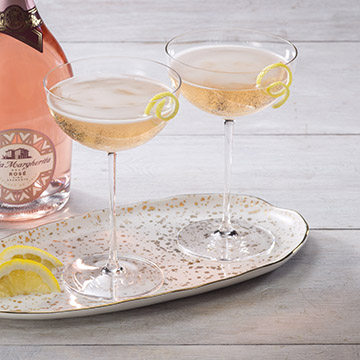 Ginger & Jasmine
See Recipe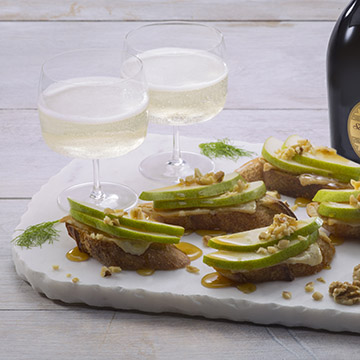 Pear, Parmesan and Honey Crostini
See Recipe