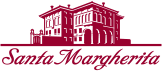 Butter & Garlic Clams

Ingredients
1 1/2 lbs Manila (or littleneck) clams, rinsed, scrubbed and cleaned

2 tablespoons unsalted butter

2 cloves garlic

1/4 cup white wine

3 dashes cayenne pepper

1 tablespoon lemon juice

1 teaspoon chopped flat parsley

Serrano peppers

Crusty bread for dipping
Directions
Heat up a skillet on medium heat. Add the butter and sauté the garlic until slightly browned.
Add the clams into the skillet, and quickly toss around with the spatula.
Add the wine, cayenne pepper and serrano peppers.
Cover the skillet and let cook for 1 minute, or until the clams are all open. Add the lemon juice and parsley, stir to combine well.
Remove from heat and serve immediately with crusty bread. Use peppers and lemon wedges to garnish.
Other Recipes You Might Like