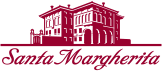 Crispy Prosciutto & Brie Grilled Cheese

Ingredients
4 large slices rustic bread

1/8 cup olive oil, plus extra drizzle for serving

1 clove garlic

8 ounces brie cheese

16 spears asparagus

4 pieces thinly sliced prosciutto

Red pepper flakes to taste
Directions
Heat grill to medium heat. Reserve 2 tablespoons of the olive oil and drizzle the rest over the bread, oiling both sides of each piece.
Grill the bread on both sides until lightly golden and toasted, then set aside. (Leave the grill on medium heat). Rub each slice of bread on both sides with the raw garlic clove, which will turn into a thin layer of garlic paste on the surface of the bread.
In a heavy skillet, fry the prosciutto over medium-high heat until the prosciutto is crispy. Set aside.
Cook the asparagus in the prosciutto fat pan and grill on medium heat until tender, about 3-4 minutes.
Layer two ounces of cheese on each slice of bread and cook in same pan for about 1 minute or just until the cheese has started to melt.
Pile the asparagus on top of the cheese and put the prosciutto on top.
Drizzle with a little more olive oil and serve.