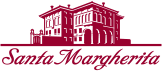 Pumpkin Gnocchi with Sage Butter & Walnuts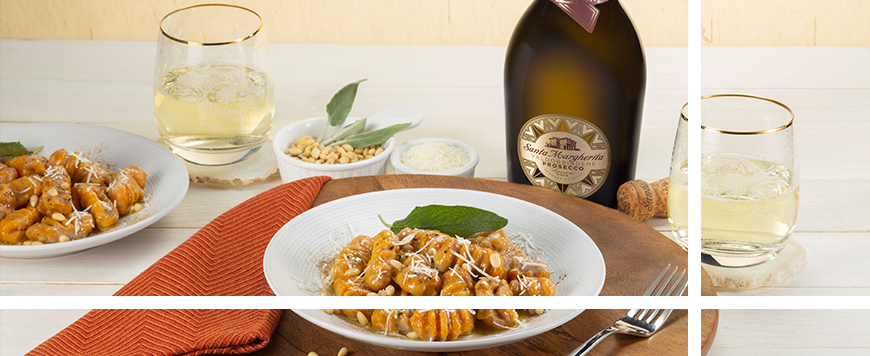 Ingredients
For the gnocchi:
1 15 oz. can organic pumpkin puree, drained

1 tsp. fine-grain sea salt

1 egg

2–2½ cups all-purpose flour (plus more for dusting)

Freshly ground nutmeg
For the sauce:
6 Tbsp. unsalted butter

5 large sage leaves

Freshly ground black pepper (optional)

1½ oz. grated Parmesan cheese

1½ oz. pine nuts
Directions
Place the pumpkin puree, salt and egg in a large bowl and stir to combine. Start adding flour in small increments, working dough with a spoon to incorporate it before adding more. You might need a little less or a little more depending on how wet your pumpkin puree is. Make a soft dough that pulls away from bowl but still sticks lightly to spoon and fingers.
Bring a large pan of salted water to a boil. Divide dough into 4 sections. On a well-floured surface, roll dough to ¾-inch thickness; cut into ¾-inch pieces, rolling each piece against the tines on the back of a fork to create ridges. Place formed gnocchi onto a flour-dusted sheet pan. Repeat with remaining dough. Cook gnocchi in 2–3 batches; drop into water and cook 2 minutes or until pieces float. Remove with slotted spoon to warmed bowl.
For the sauce, melt the butter in a large frying pan over medium heat. Add the sage and fry for a couple of minutes, until fragrant. When ready, add the gnocchi and sauté them for 1 minute, just long enough for them to be nicely coated in the butter sauce.   Remove from the heat and season with a generous dusting of freshly ground nutmeg and a sprinkle of black pepper, if desired. Serve the gnocchi with grated Parmesan and a small handful pine nuts.
Other Recipes You Might Like