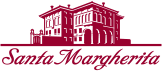 Teriyaki Chicken Kebabs

Ingredients
2 lbs boneless skinless chicken breasts, cut evenly into 2" chunks

3 yellow or red bell peppers, cut into 2" squares

1 red onion, cut into 2" squares

1 pineapple, cut into 2" squares

1 cup of your favorite teriyaki glaze or marinade

Salt, pepper, garlic, and onion powder to taste
Directions
Combine chicken pieces with ¾ teaspoon of glaze/marinade. Reserve ¼ for glazing while grilling.
Assemble kebabs by alternating colors and ingredients until each skewer is full. Leave a bit of space between items for even grilling.
Set grill to med-high heat. Grill approximately 4-6 minutes on each side or until juices run clear on your chicken when cut.
Brush on teriyaki glaze and cook another 2-3 minutes.