Pinot Grigio
We pioneered the modern winemaking methods of Pinot Grigio and are proud to be known as a benchmark of quality and innovation for the category. In 1961, our winemaker was inspired by traditional sparkling wine vinification techniques used to ferment Pinot Grigio without skin contact. Driven to capture the delicate fruit and floral notes, he realized that by moving away from the then-standard "Ramato" method, the precious aromas and flavors could be preserved as they were meant to be tasted. 
Let the clean, dry, and versatile Pinot Grigio that inspired an entire generation of Italian white wines complement your next picnic, dinner party, or spontaneous gathering.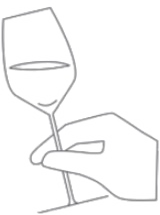 Tasting Notes
With its straw-yellow hue, clean intense aroma, and bright, well-balanced taste, our Pinot Grigio is as authentic as it is refreshing. For those who love a dry white wine with the delightful aroma of Golden Delicious apples, our signature Pinot Grigio is unparalleled. It will impress even the most astute connoisseurs with its flavorful personality.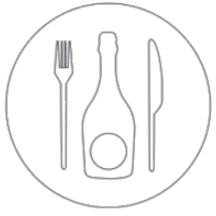 Pairing Notes
A clean, lovely aperitif to start any food occasion. Our Pinot Grigio goes wonderfully with fresh cheeses, white meats, and soufflés. Pair it with seafood for an extraordinary experience, including shellfish and seafood-based pastas and rice dishes. Its varietal typicity makes it extremely versatile and food-friendly.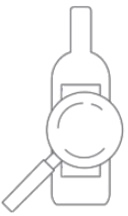 The details make the difference
To create our signature varietal, we start with fully ripe Pinot Grigio grapes from our Adige River Valley vineyard in the Italian Alps. The clusters are harvested by hand to ensure they remain whole and retain their delicate aromas and flavors. The grapes are then soft-crushed and carefully fermented in temperature-controlled tanks. Several additional weeks of aging are required to fully develop the wine's renowned flavor. The wine is then filtered, bottled, and made ready for the most important stop on its journey: the gatherings and glasses of wine lovers like you.
Grapes: Pinot Grigio
Production zone: Adige River Valley
Altitude: 985 - 1475 ft. above sea level
Alcohol level: 12.5% vol.
Serving temperature: 50 - 54 °F
Recommended glass: Medium-sized, tulip-shaped, narrowing towards the rim
Type of soil: Moderately loose and pebbly of morainic and fluvial origin
Training systems: Guyot
Plant density: 1,620 - 2,025 per acre
Harvest period: First half of September
Aging potential: 1-2 years, meant to be enjoyed fresh